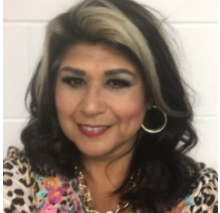 We are excited to announce the promotion of Mrs. Roxanne Reininger, previous Assistant Principal of Ingleside High School, as Principal of grades 6-8th for the 2021 - 2022 school year. This promotion took place after conducting a job search for the position. We were very fortunate to have many highly qualified candidates apply. Mrs. Waugh-Hurta leaves us after her fourteen-year tenure with IISD and is headed to Victoria, Texas with ESC Region 3. We wish her well!
Reininger states, "I am very humbled and honored to introduce myself as the new principal of Blaschke-Sheldon and Leon Taylor Junior High and to join this excellent school community. I can assure you that I share in this community's dedication to caring for our students every day while providing them with a meaningful learning environment."
Reininger was born and raised in Rockport, Texas. The 2021-2022 school year will mark her 26th year in education. She joined the Mustang Community last school year (2020-2021) and served as the high school assistant principal at IHS. Prior to joining Mustangland, she was the Dean of Instruction for Gregory-Portland High School from 2014 - 2020. She has also assumed the roles of College & Career Readiness Coordinator for Rockport High School, and Lead School Counselor at Gregory Portland High School. Among her multiple professional accolades, Reininger is excited to oversee the remodel and growth of the LTJH campus that the 2021 Approved Bond has set in motion. "With my goal of advancing the culture of excellence here at Blaschke-Sheldon and Leon Taylor Junior High, I am devoted to continually explore new ideas to meet the needs of all students and to interact with parents and community members more efficiently. We will be meeting as staff, and with parents and students throughout the year to identify specific goals in the areas of student achievement, school climate, and parent communication."
Mrs. Roxanne Reininger, we are excited to have you continue your journey here in Mustangland!