Newsletter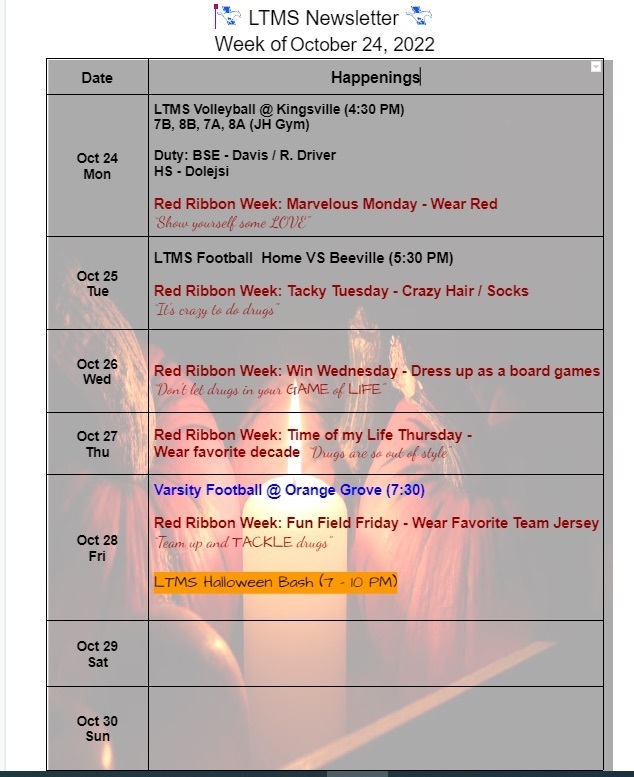 Red Ribbon Week 10-24 to 10-28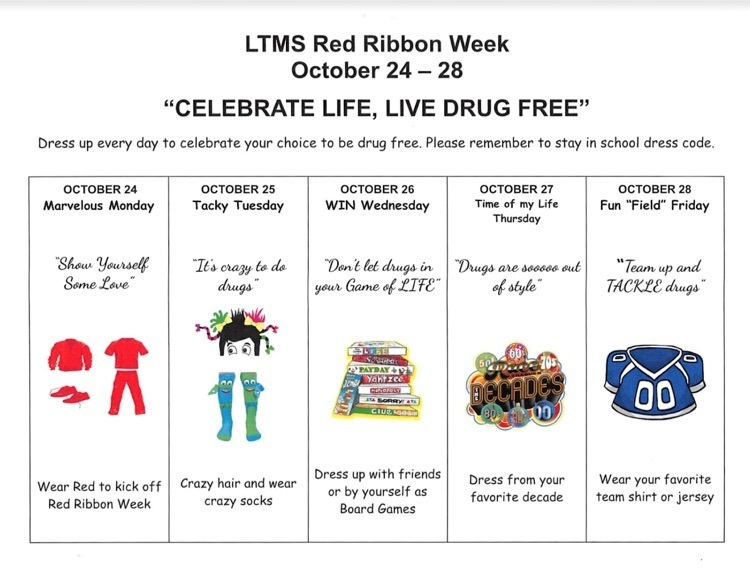 LTMS Newsletter

When our teachers are given opportunities, they will shine bright. Ms. Kilburn and Mr. Davis are working with our functional skills students on STEM and simple machines, and Mrs. Dayton is showing the same group how to create master artwork. Just a snapshot of some of the cool stuff happening on this weeks enrichment at Leon Taylor Middle School!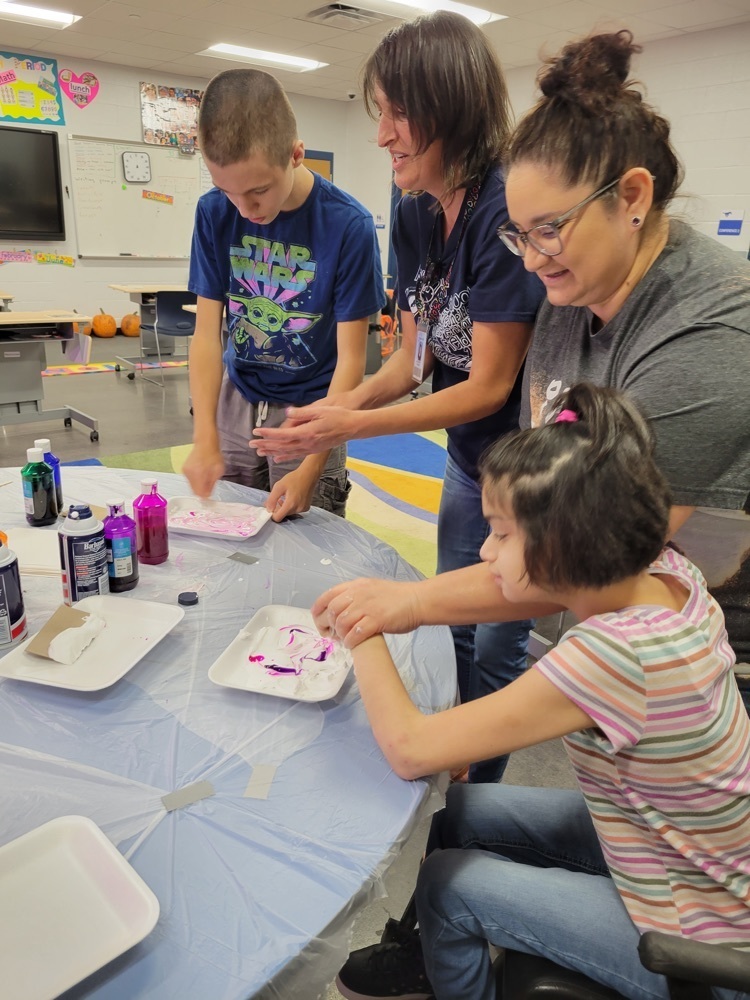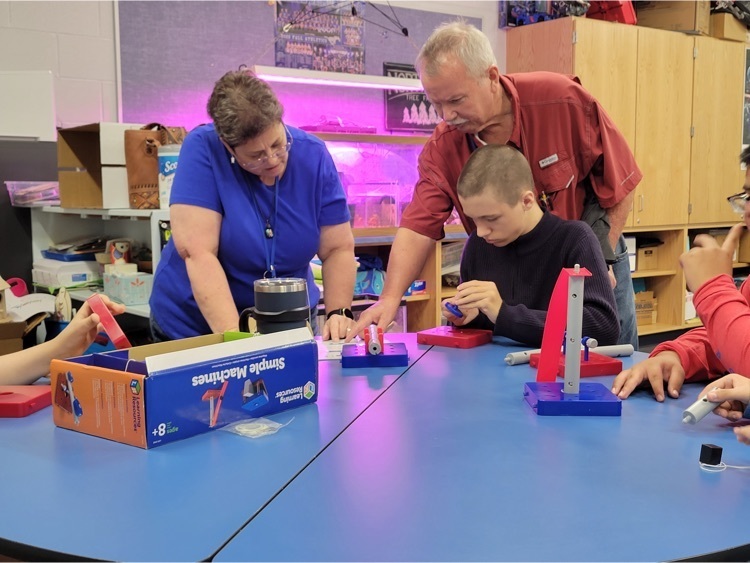 Our cafeteria staff "Love" Mr. Kilgore!!!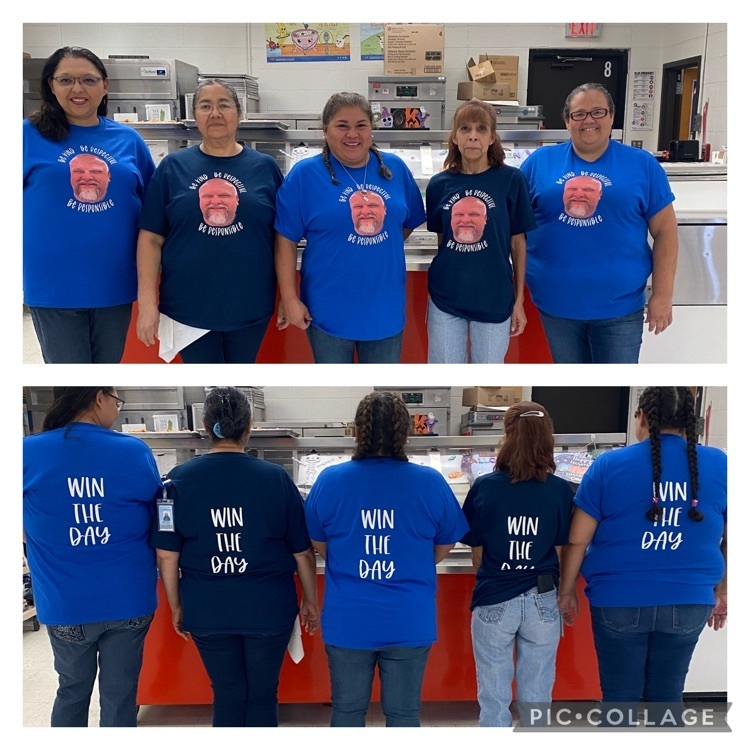 LTMS Girls BB Tryouts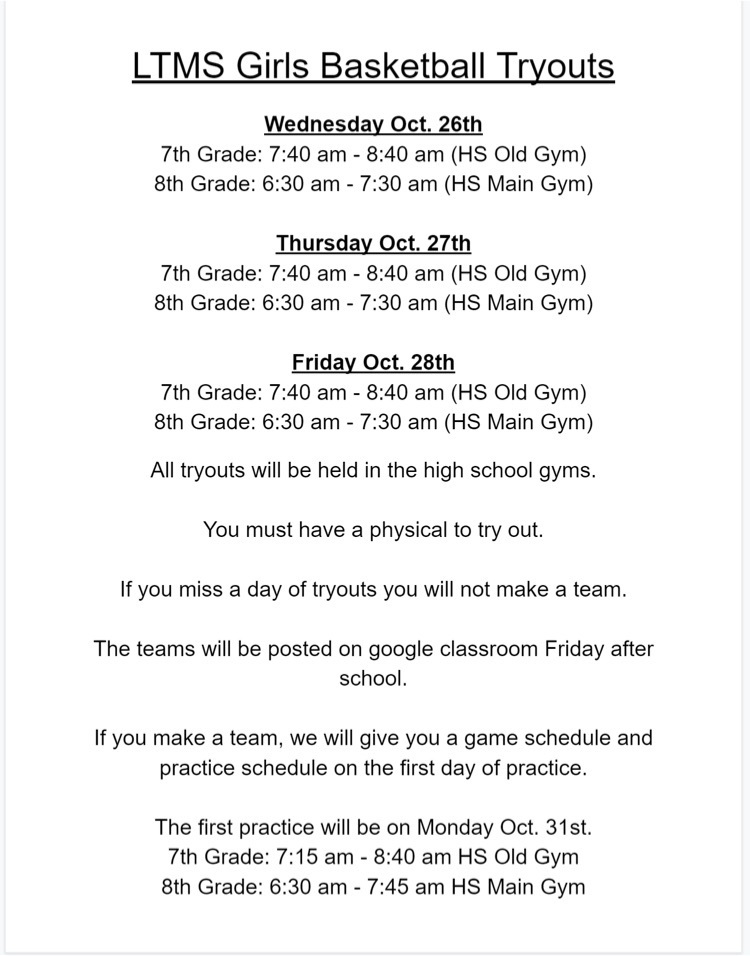 LTMS Newsletter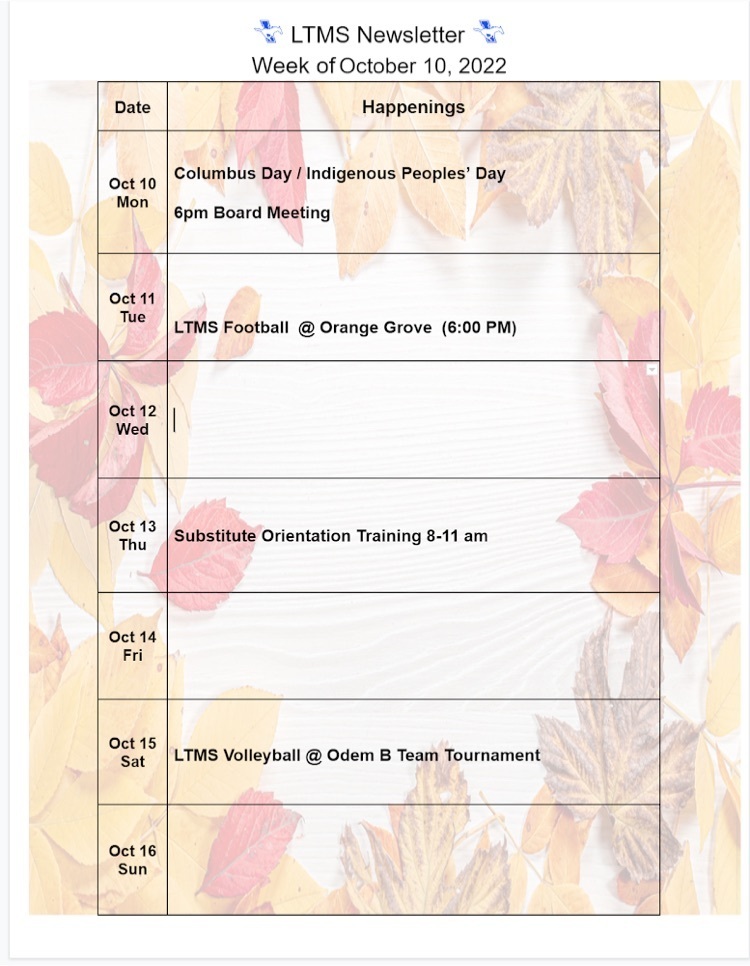 Chemours working with our LTMS staff!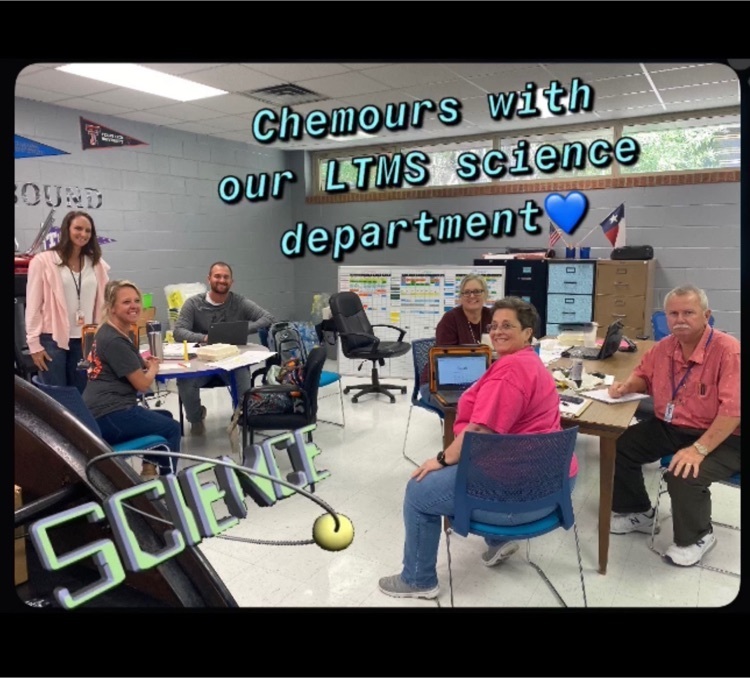 We "Love" our custodians! Happy Custodian Appreciation Day! 💙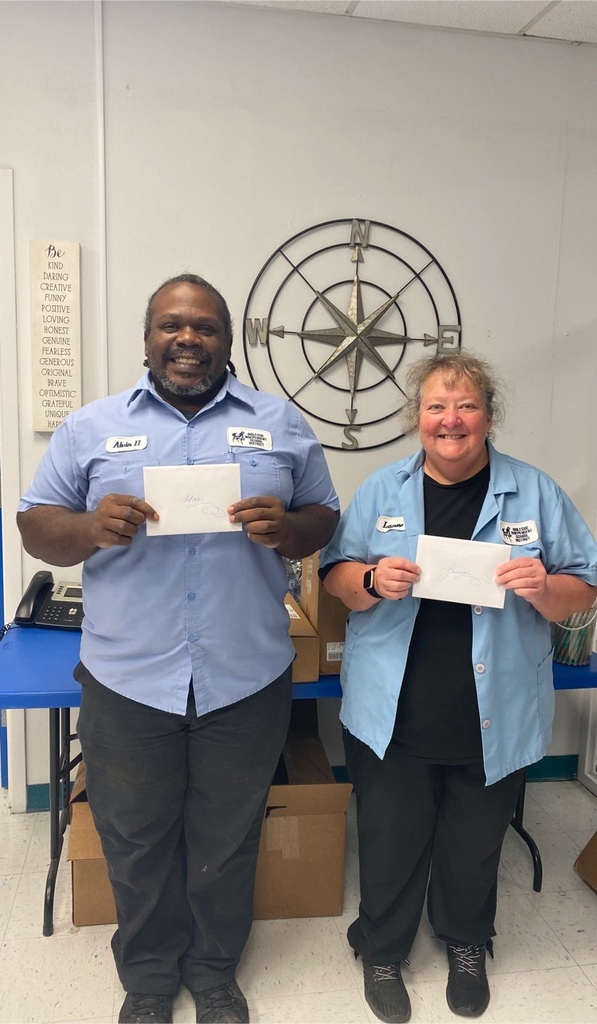 Newsletter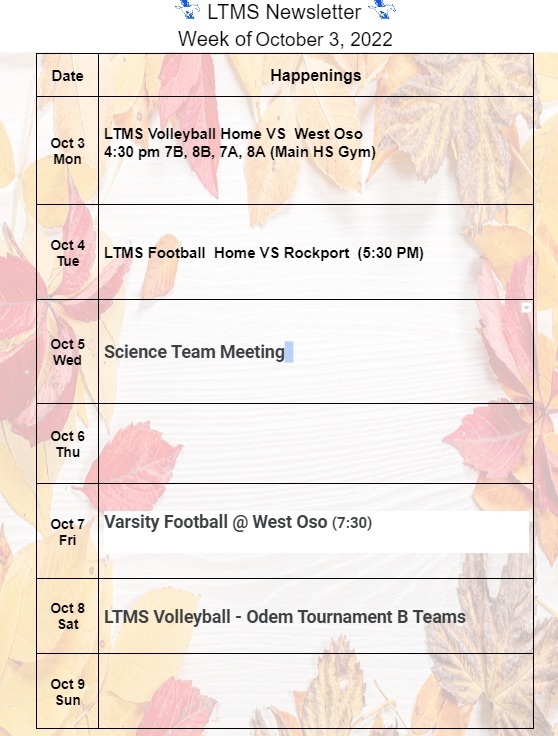 Accelerated Enrichment Academy

Our kids went Bananas today at LTMS! Love the spirit for homecoming week.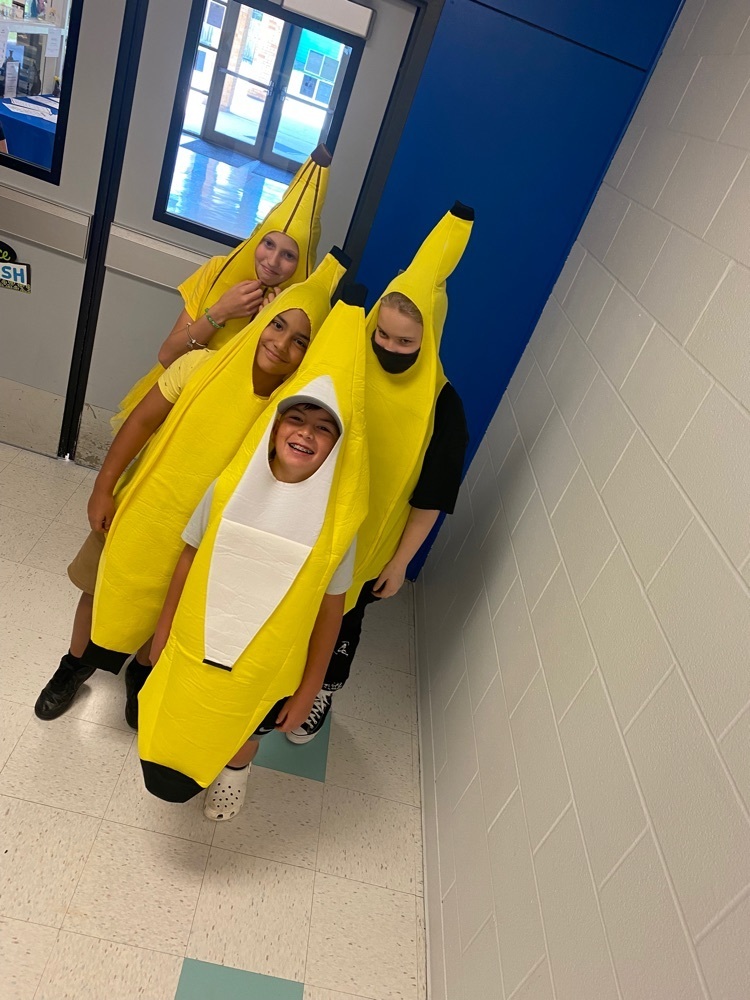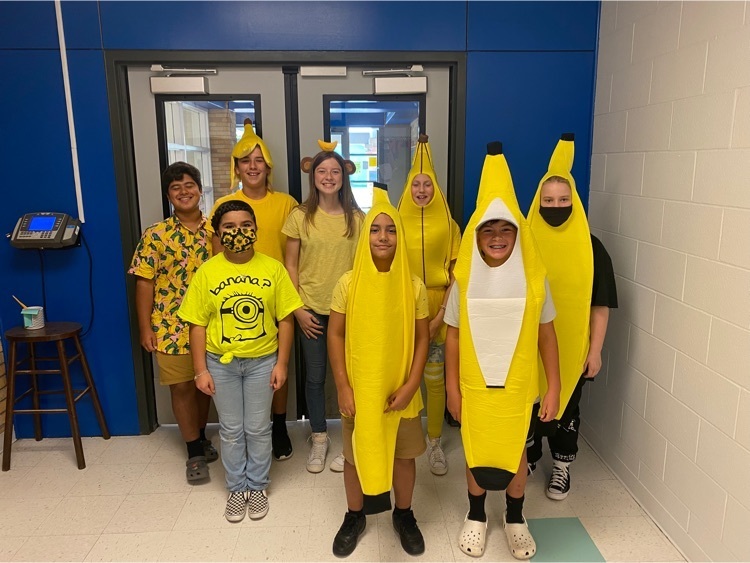 Newsletter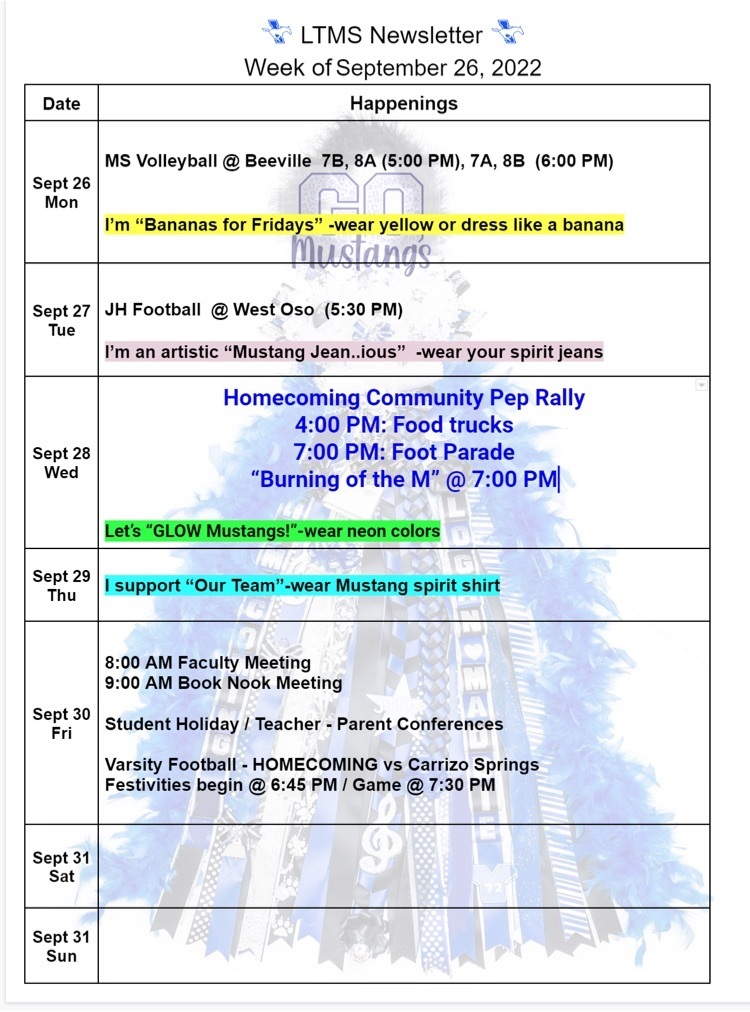 Newsletter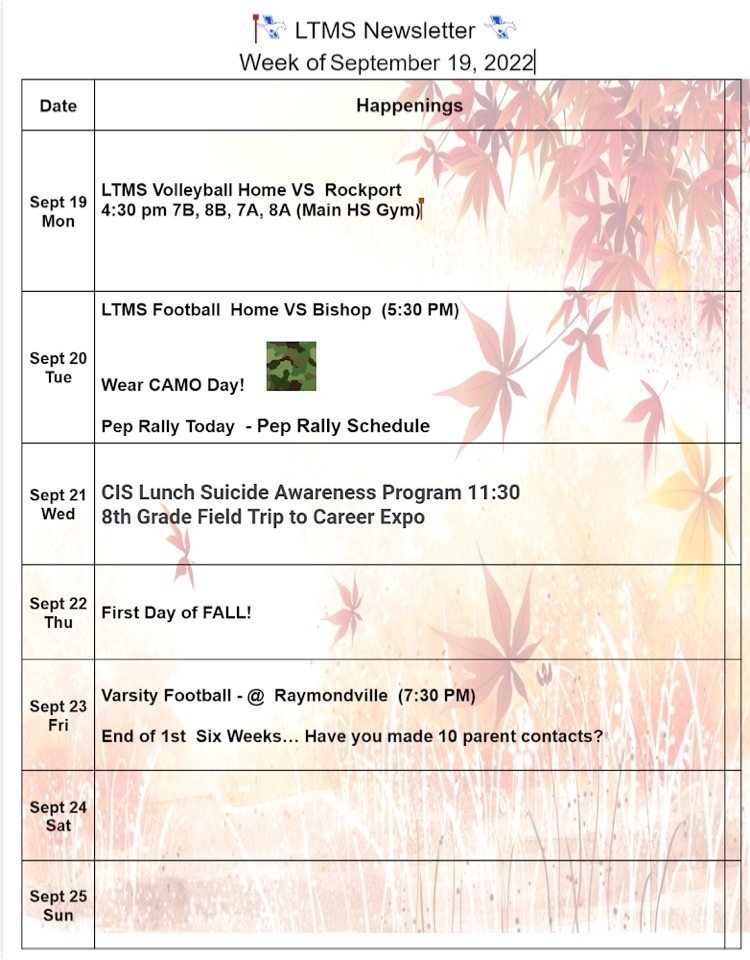 With lots going on at LTMS, your Lady Mustang MS volleyball team competed well against Sinton last night. Both 7th grade teams, and the 8th grade B teams won, with 8A falling just short.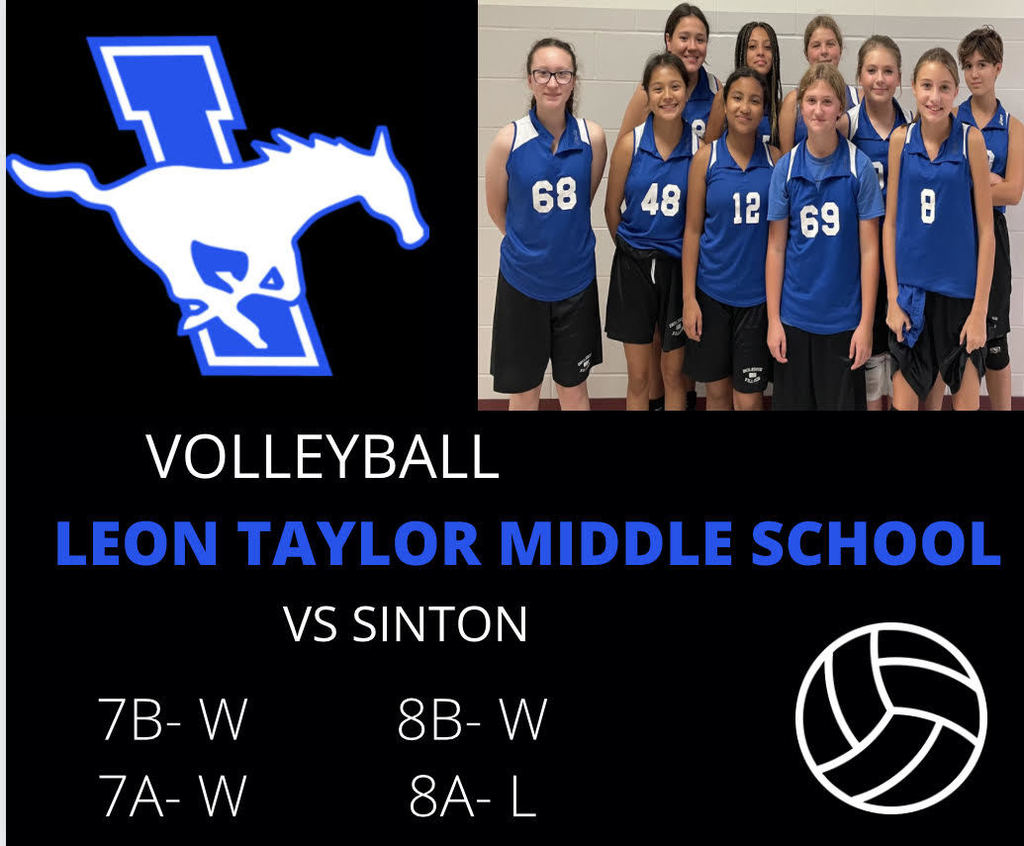 Your Leon Taylor Middle School Staff!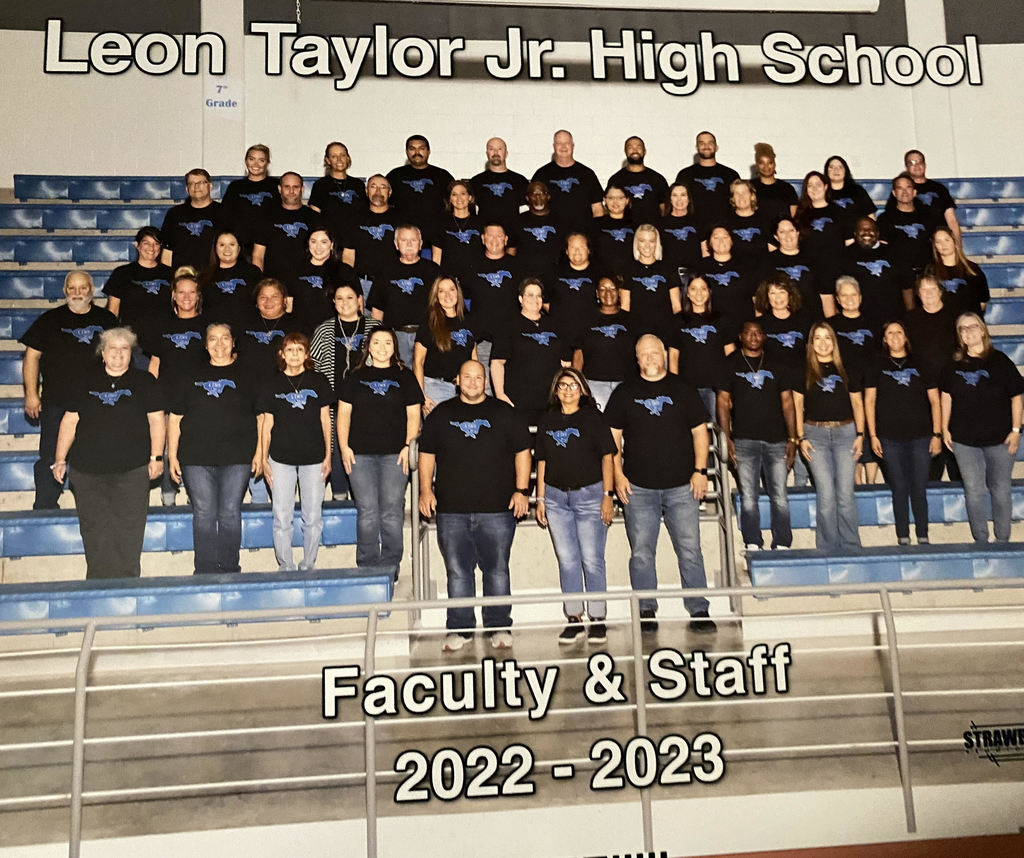 Weekly Newsletter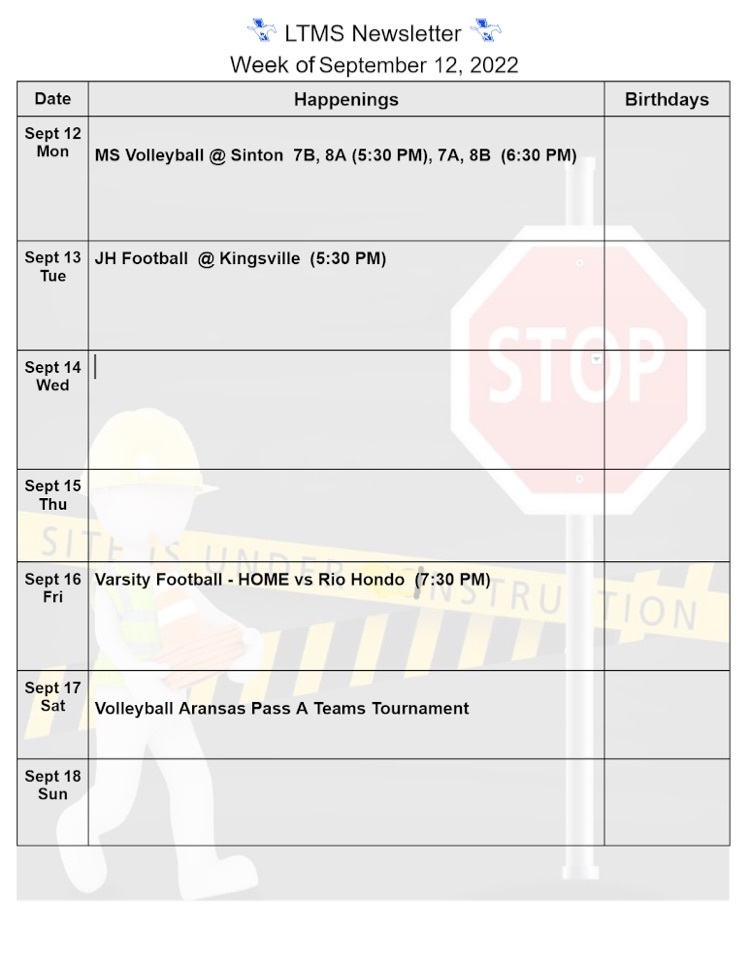 Last night your Leon Taylor Middle School Mustangs put on a good showing against the Robstown Cotton Pickers. 7th Grade falling short 8-6, but 8th grade pitching the shutout in the win 8-0.

Newsletter

Your LTMS Lady Mustang Volleyball teams performed extremely well in last nights outing against Robstown Jr. High with only the 8th grade A team falling short.